Where do NetteRadio artists come from?
United States
Arizona
California
Colorado
Connecticut
Georgia
Florida
Hawaii
Illinois
Indiana
Louisiana
Maryland
Massachusetts
Michigan
Minnesota
Missouri
Nebraska
New Jersey
New Mexico
New York
North Carolina
Nevada
Ohio
Oklahoma
Oregon
Pennsylvania
Texas
Tennessee
Utah
Virginia
Wisconsin
Washington

International
Amsterdam
Bahamas
Berlin, Germany
Brazil
Buenos Aires, Argentina
Canary Islands
Edmonton, Alberta, CA
Düsseldorf, Germany
Halifax, Nova Scotia
Holland
Isle of Butte, Scotland
Ireland
Japan
Kazakhstan
Le Duc, Alberta, CA
Oshawa, ON
Puerto Rico
Moscow, Russia
London, UK
Manchester, UK
Melbourne, Australia
New Zealand
Nova Scotia
Ontario, CA
Ottawa, CA
Osaka, JP
Oxford, England
Paris, France
S. Africa
Siberia, Russia
Sweden
Sydney, AU
Toronto, CA
Torino, IT
Vancouver, BC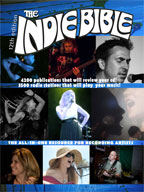 NETTE & DOUG
on the COVER!
ABOUT NETTERADIO
NETTERADIO BROADCAST:
NetteRadio, is one of the oldest internet radio shows dedicated to promoting women in music! NetteRadio is a an internet radio show dedicated to promoting unsigned/Indie women musicians. Hosted by Annette Conlon with The Conlons, ( formerly of band Eden Automatic). The 2-HOUR LIVE SHOW was broadcast WEDNESDAY nights 6:00-8:00PM PT - from the studios in Los Angeles, CA. The show is currently on hiatus but we hope to return SOON.
NETTERADIO EVENTS:
Fourth Friday's at MUSE on 8th located at 759 S La Brea Ave, Los Angeles, CA 90036
Check us out on Facebook for show updates! www.facebook.com/netteradio !
In the meantime - Annette is hard at work creating her debut solo record! This is a lifelong dream and after a brush with death (or two) it seemed like the right time! Her Kickstarter campaign was successfully funded and the CD RELEASE PARTY has been scheduled for Friday, April 17, 2015 at WitZend in Venice, CA
Purchase tickets here: http://witzend.tunestub.com/event.cfm?id=183705&cart
You can find out more about Annette's new solo career here! www.annetteconlon.com
NetteRadio will return someday! Make an online donation today to support NetteRadio. Click the PayPal button to the right. Thanks!
NetteRadio and Friends 3rd 4th Fridays at MUSE on 8th
(MORE INFO)



December lineup: with The Conlons, Skinny Bunny,
Jaime Wyatt, Stefano Capobianco
MUSE on 8th, 759 S. La Brea Ave (La Brea @ Wilshire),
Los Angeles, CA 90036
323-933-MUSE (6873)
(doors at 7:45pm)
CLICK FOR MORE DETAIL


VIEW OUR RECENT SHOWCASES:

http://www.youtube.com/user/netteradio
---
email info AT netteradio DOT com to be considered for any showcase

Many of our artists are members of GoGirlsMusic.com, Indiegrrl.com, SongsAlive!.org, LAWIM, Femmuse, Songnet, MusicSubmit and our artist and listener base is GLOBAL (Scotland, New Zealand, South Africa, Australia, Germany, Holland, UK, and of course all over the US!)
Keep on rockin' in the free world!
'Nette
"like hanging out with friends from college, or whatever,
listening to music and gabbing away"

---
Join The Mailing List
Order your
'Nette Radio
Gear Here




learn more about The Red Thread Movement & how you can become involved with Red Thread Music!